By the end of this course you will
implement your own AI System
✔️ DECISION MAKING
✔️ PATHFINDING
✔️ COMPETE & COLLABORATE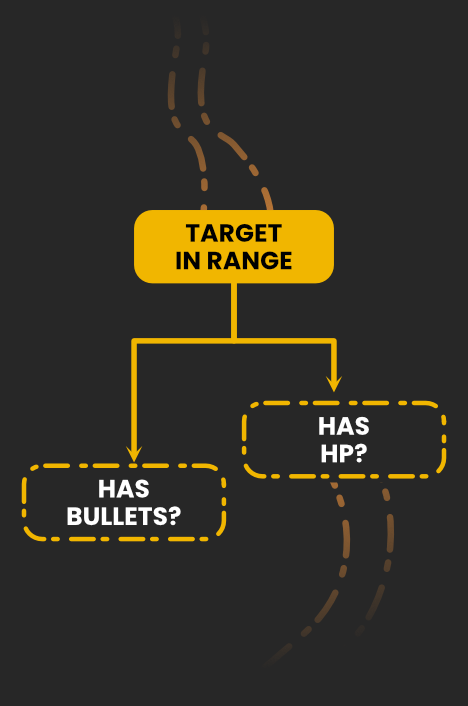 Realtime decision making is one of the key components when creating a solid Game AI.
There are many ways to achieve this, be it either Finite State Machines, Behavior Trees, Planning.
The course focuses on Hierarchical Finite State Machines, an improvement over the original State Machines.
HFSM are currently used in modern games like Doom 2016. They are easy to understand and powerful.
---
Learn how a Finite State Machine works and how to use a Hierarchical State Machine for your own game project.
Once a decision is made, the AI Agent needs to move from A to B. Here is where pathfinding comes into play.
In these days, the pathfinding component is integrated in the game engine itself.
In the hands-on project we will make use of Godot's Navmesh System.
This course also focuses on teaching the core concepts of how a pathfinder works.
---
Learn how a pathfinder works and how to create one from 0.
Find out how to use Godot's Navmesh in a Game AI project.
Discover how to create cover points and use them accordingly when picking a final destination.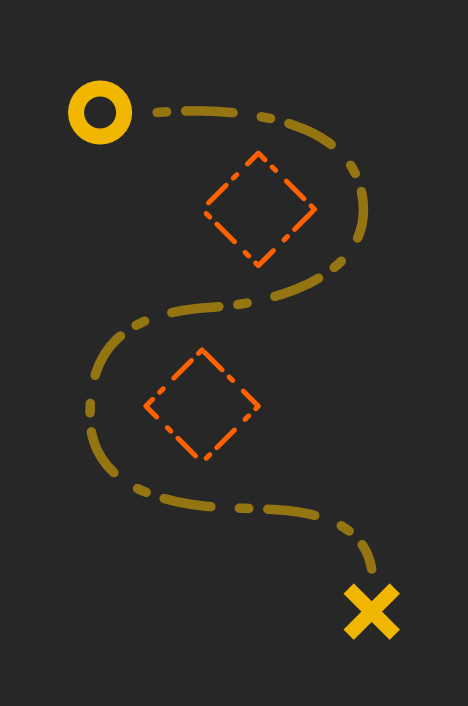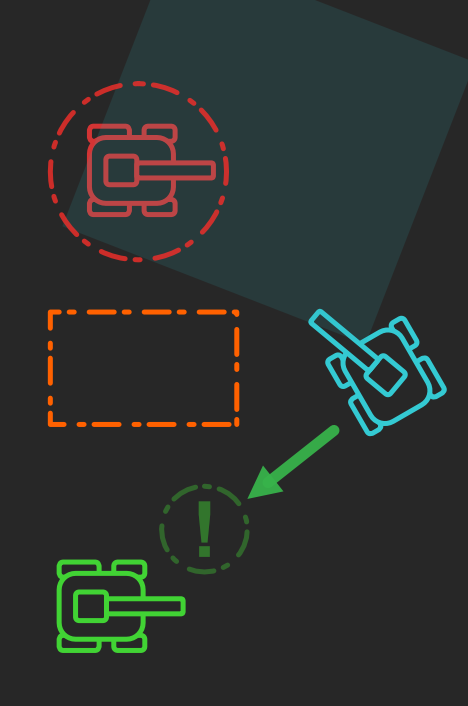 The last piece of the puzzle of a great AI is also in this course!
Having the AI Agents not only detect what's around them by using sensors but also communicate between is a must in modern games.
---
Learn how to implement range, field of view, raycast, hit detection and communication.
"
I've really enjoyed the Ultimate Godot Game AI for Beginners course. The pacing and details were spot on for me. The included project is a great working example of how to integrate everything. Even the bonus material was good to know for the beginner. I would gladly recommend this course to anyone interested in taking their project from just a tech demo to a real game with functional opponents.
-- Todd Z.
"
PERSONALISED AI AGENTS


FOR INCREASED IMMERSION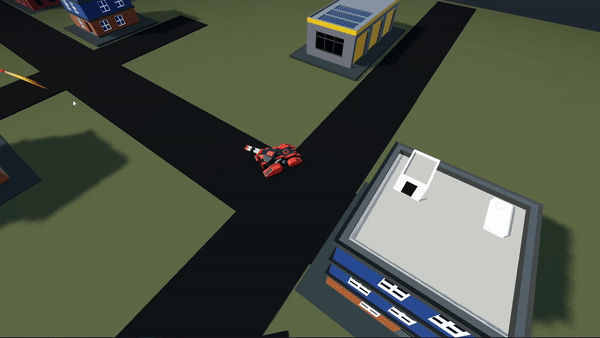 Meet the Aggressive AI! Made to seek & kill with a low chance of retreat, this is the perfect killing machine!
Its main features are a linear projectile, a range sensor combined with raycast and a low chance of retreat.
---
Learn how to put together an AI Agent that seeks to kill.

Combining attacking with defense is another way to approach a fight. And this is how this AI operates.
Its main features are rocket projectiles, range/raycast sensors and a 50-50% attack/retreat chance.
---
Learn how to put together a balanced AI Agent that not only seeks the target but also the nearest good cover.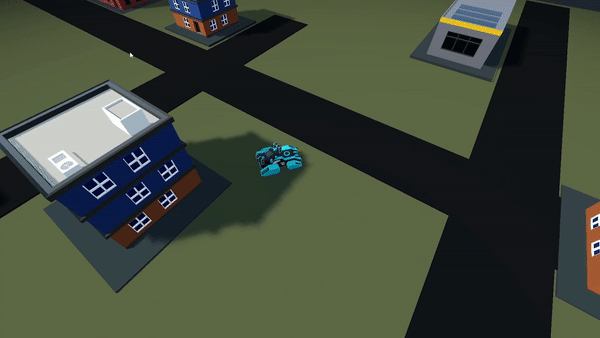 This AI never attacks directly. By having a long range sensor and no raycast, once the enemy is detected a vantage point will be also determined.
The Tactical AI goes to cover, adjusts for missed hits and fires a long-range projectile.
---
Learn how to put together an AI Agent that uses long-range projectiles, adjusts for errors.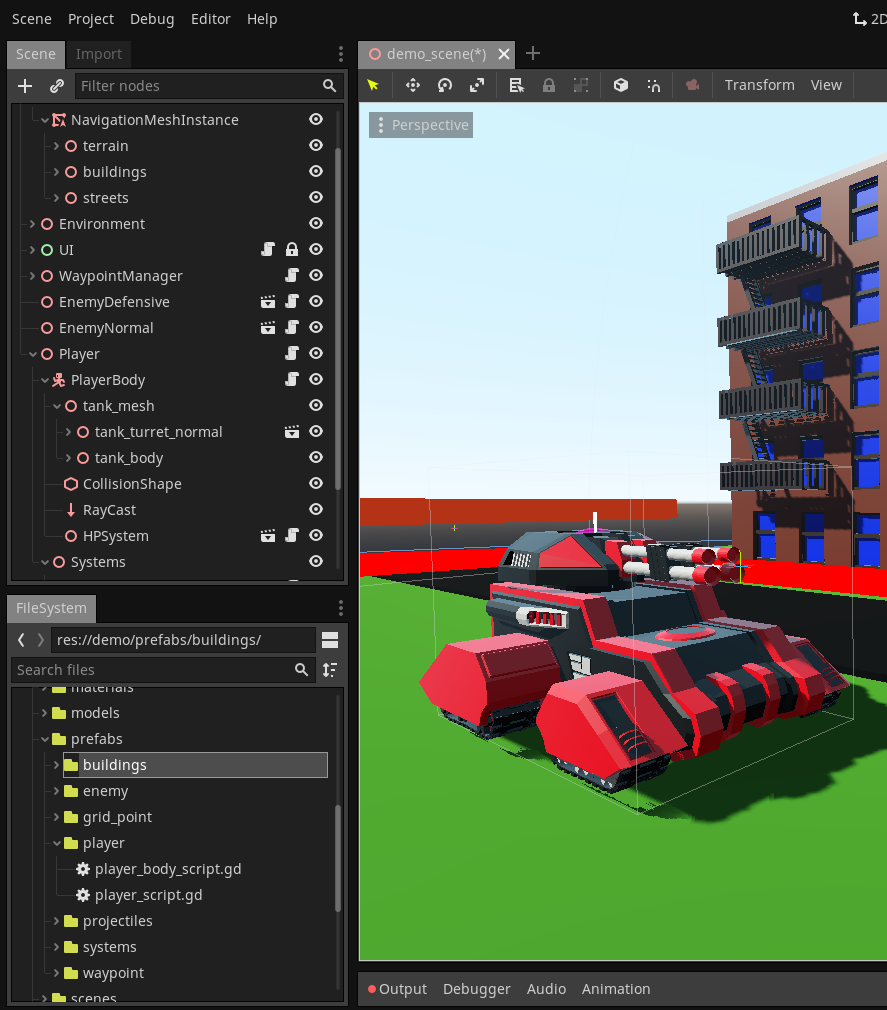 You will get not only the examples, but also a full project that features an AI System ready to be used in a game - yes, yours included!
What you will be getting:
Relevant examples for each implementation part
Full modular project that you can explore and reuse for your game
Hierarchical Finite State Machines are used to implement the AI logic
Documented Source Code files in GDScript
3 Types of AIs: Aggressive, Defensive and Tactical
3 Projectile Types: Shell, Rocket and Mortar
2 Types of Firing mode: Normal and Burst
2 Patrol modes: Waypoints, Random Movement (interchangeable at runtime)
AI Communication System - propagate information between agents
Full Player Movement and Firing System
Game Assets - Buildings, Tanks and props
Everything properly organised in a tidy file structure, prefabs, modular components and more
Everything to get you started with AI in Godot
The course covers the following topics:
Part 1 (Game AI Concepts)
Introduction to Game AI
How does the AI perceive the Environment
Decision Making - Finite State Machines
From A to B - Pathfinding
Sensors - Range, Field of View and Raycast
Part 2 (Full Game AI Project)
Full Project with Assets
Videos explaining different systems (projectiles, health, FSM, sensors, and much more)
Part 3 (Bonus)
GDScript Introduction
Data Structures for Game AI
This course is for anyone interested learning more about how to implement and use AI Systems in Godot Engine. If you are beginner, medium or advanced, you are covered.
Skills required:
Basic understanding of the Godot Engine
How to create a Node, a Scene, Script
"
This is a great course with a lot of useful examples about AI in game development
-- Paul S.
"

Hello there, I'm Adrian - a game developer, YouTuber, and currently, a professional in the industry. I work for a successful mobile game company where I apply my extensive experience and skills to create engaging and entertaining games.
I've also presented on various gamedev topics such as pathfinding, networking, and VR at events like the Nordic Game Conference in Sweden.
My latest project is a YouTube channel called Redefine Gamedev, where I provide unique and insightful gamedev content. I've organized GoGodotJam three times under REGA and reached over 10,000 people.
I'm passionate about sharing my knowledge and experience to help others achieve their gamedev goals. Let's work together to take your skills to the next level.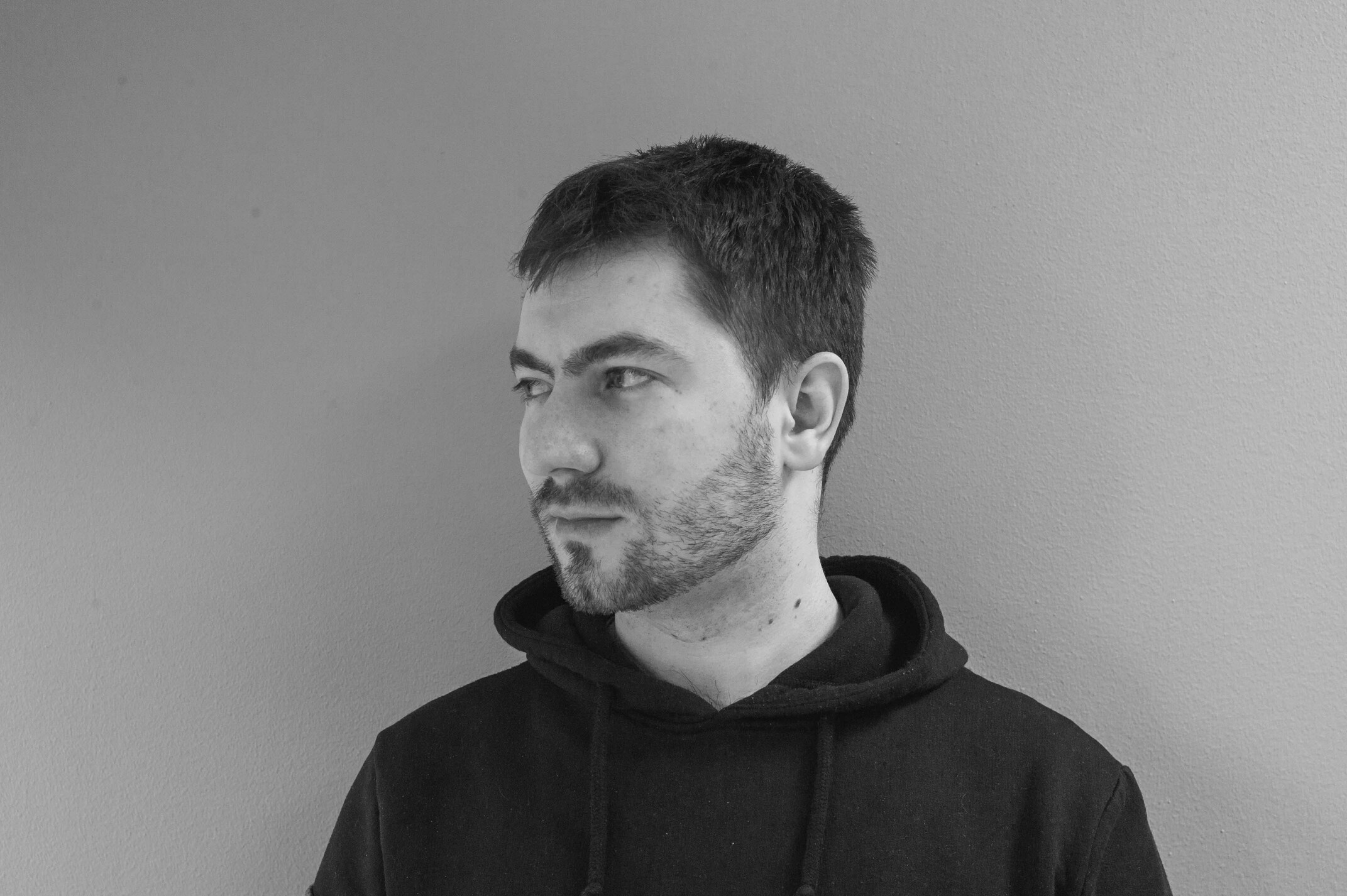 Frequently Asked Questions
When does the course start?
It starts now and ends never. You get unlimited access to it.
What if I'm unhappy with the course
I don't want you to be unhappy with the product! Contact me up until 14 days from the purchase date and I will fully refund you - no questions asked.
Can this AI work for different types of Games?
If you are creating a FPS game, you can easily replace the tank with 3D characters and it will work.
For some game types, this AI might require adjustments to work.

What versions of Godot does it support?
The course material is Godot 3 based. With that said, you will find a project in it, rewritten from ground-up for Godot 4.
What prior knowledge should I have?
If you are Beginner, Medium or Advanced and want to learn more about AI in Godot then this Course is for You!
How can I get in touch with you?
You can write an email at [email protected]


Issues with the payment?
Contact me on discord (Mithy#7718) or on mail ([email protected]) and we will get it sorted out.
Thanks for your understanding!